Through Act for Change fund we have employed passionate young women as Gender Equality Peer Educators to train and support young women to develop campaigns that will change the world, end misogyny and create a fairer and more just society for all.
Why Peer Education works? Young people listen to and are influenced by other young people and together develop the most appropriate responses to the issues and problems they are facing.
What we do: We mobilise young women by giving them access to information, resources and funding to lobby, take direct action and campaign. Through mass participation they will build collective power and develop coalitions with other young people fighting for change. They will not influence policy and legislation – they will purposefully change it.
We run workshops with young women in schools, colleges, youth groups and any other setting where young women are present. The workshops look at:
Domestic Abuse
Gender Equality
What it is like to be a woman
Self-esteem and confidence building
Campaigning
Social media
Mural in Elswick condemns misogyny after Dipu Ahad conviction – Chronicle Live
At West End Women and Girls Centre, we believe that youth social action should be the norm for all young people, and are committed to making that a reality.
Our young women are supporting our community by taking a stance against misogyny. We call on you to champion the #PowerOfYouth and encourage young women and girls everywhere to paint your wall or a big banner stating: Misogyny Is A Hate Crime #MisogynyNotWelcomeHere #NotWelcomeIn[insertyourlocalarea]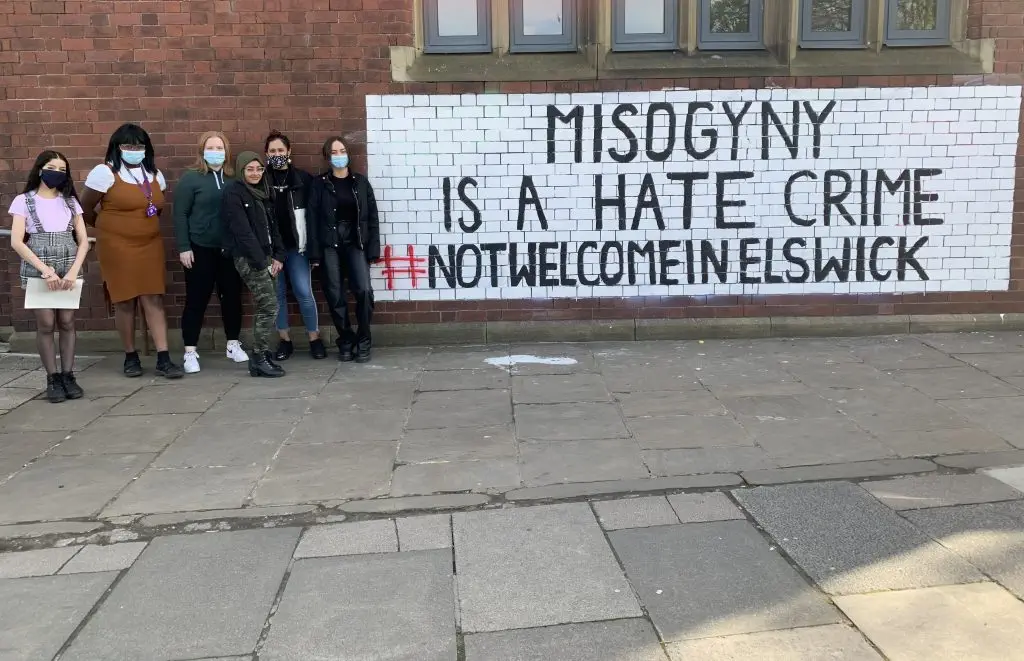 Act for Change Fund is a £3.6 million partnership between Paul Hamlyn Foundation and Esmée Fairbairn Foundation, for organisations supporting young people working for change. The Fund provides resources for young people to challenge social injustice, find ways of overcoming inequality and give voice to issues they are experiencing.